Hunting in the winter is no easy feat. But with a little planning, you'll really be able to savor it. Investing in the best hunting boots for cold weather will definitely make your trip more enjoyable. How many times have you packed up and headed home empty-handed after your feet went numb?
My advice: spring for a good pair of insulated hunting boots and you'll be set for years.
You want your hunting trip to be successful? Plan ahead. Buy the gear. Go home triumphant.
The Best Hunting Boots Comparison Table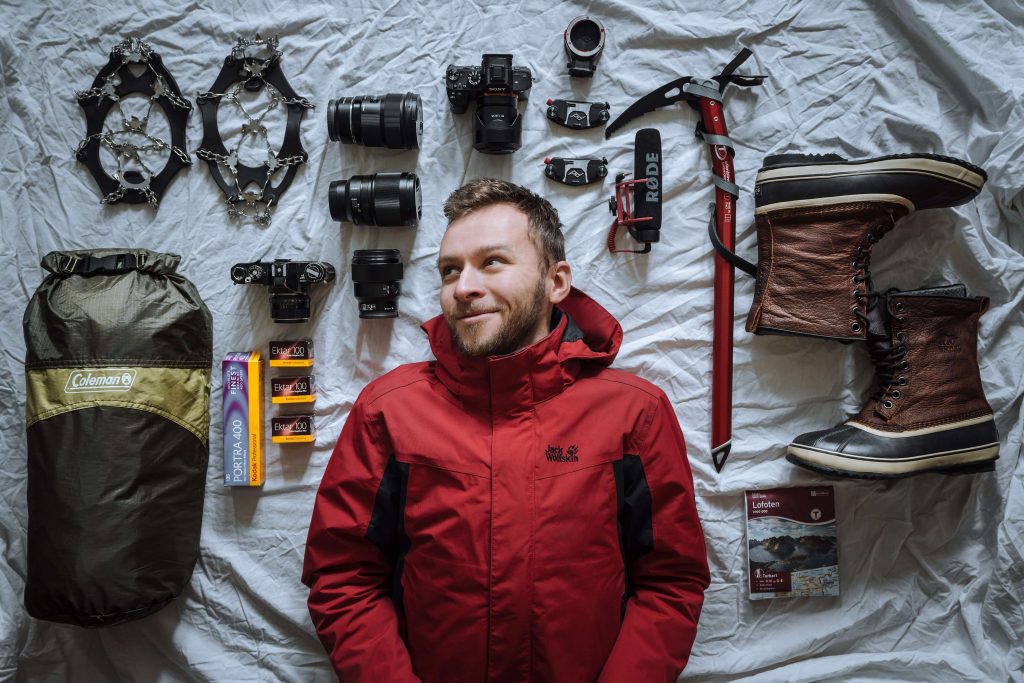 The Irish Setter Men's 860 Elk Tracker Waterproof boot will definitely suit your budget if you have regular hunting excursions in extremely cold weather. For starters, these boots are waterproof, and that means they will keep your feet dry and warm throughout your hunting trip. And unlike most hunting boots, this particular boot is best known for its flexibility and stability. Moreover, these boots have ScentBan – an essential feature that prevents odors. It also has Ultra-thin insulation and can withstand use over long hours and will keep your feet extra warm in wet conditions.
Pros
A key feature that makes these boots extremely popular is that they are long-lasting. They are long-lasting than the rest of the boots in this list
The boots keep your feet warm and dry, which make them ideal for use in any weather condition
You can use them in extremely cold weather, and enjoy your hunting excursion without any problem
You can also wear them when hiking
Cons
They have stiff laces that can be quite annoying
---
Kenetrek Mountain Extreme 400 Insulated Hiking Boot with 400 gram Thinsulate, size 8.5 Narrow
10" tall leather uppers made from 2.8 mm full grain leather feature double and triple stitching throughout for added durability
Custom K-Talon Outsole provides exceptional grip and traction while the 7 mm nylon midsole offers a solid foundation for extra support and stability
Forged boot hardware offers corrosion resistance and swivels instead of breaking
Durable Windtex waterproof membrane and 400 gram Thinsulate insulation keeps you warm and dry
Reinforced rubber sole guard for extra abrasion resistance
Designed for safety and comfort, Kenetrek Mountain Extreme 400 Insulated Hunting Boots is among the best hunting boot and definitely deserves a spot in this guide. It has a comfortable rubber sole that offers resistance from abrasion. To offer the much-needed insulation, the boot also features an impermeable Wind-Tex sheath, which makes it both waterproof and breathable. More importantly, this insulation sheath will keep your feet warm in extremely cold conditions.
Since these are made from quality leather, the Kenetrek extreme boot offers abrasion resistance and is waterproof as well. Additionally, it has an extremely lightweight outsole that provides excellent traction when walking on rough terrains. The lightweight outsole also features about 500 grams of insulation that offer extra warmth.
As far as support is concerned, Kenetrek features 7mm midsoles. The best thing about this boot is that it is lightweight and won't hinder movement as you trek through rugged terrain. The boot also has an excellent lacing system that enables you to adjust the boot to different levels of tightness. For durability, the entire boot feature triple or double stitching.
Pros
Made from genuine leather and hence more durable
Provides excellent traction when hunting on rough terrains
You can opt for the non-insulated type
Cons
They are costly
The innersoles can be quite uncomfortable in some cases
---
Muck Woody Max Rubber Insulated Men's Hunting Boots
5mm CR Flex-Foam neoprene liner is 100% waterproof with exceptional comfort, flexibility, shock absorption and heat retention properties; adjusts to the contours of your foot to resist blisters and...
Stretch-fit comfort topline binding snugs calf to keep warmth in and cold & debris out
2mm thermal foam under the footbed for extra warmth
This boot has really great design and is much more lightweight than other similar products on this list. The boot has a high-quality rubber exterior that gives your feet great support and comfort when hunting. Additionally, the contoured midsole provides extra cushioning that offers a great deal of comfort when walking on rough terrains. The neoprene material provides flexibility and excellent waterproofing capabilities, as well as heat retention and shock absorption properties. What's more, the boot adjusts well to the shape of your feet and prevents chafing and blisters. The fleece lining on the upper part of the boot offers exceptional warmth, which is essential in cold environments.
Pros
Flexible, lightweight and comfortable
Shields your feet from extreme cold conditions
They provide extra stability on rough surfaces
They have water-resistant properties and keep your feet dry when hunting in damp conditions
Cons
Neoprene material can easily tear
They can also make an air rushing squeak after prolonged use
---
LaCrosse Men's 150040 Grange 18" Waterproof Hunting Boot, OD Green-10 M
Hand-laid premium ZXT Rubber for durable, waterproof, scent-free protection
ZXT Rubber is ozone, abrasion and tear resistant with added tensile strength. Traction- Best for All-Terrain, Slip Resistant
Multilayer rubber on the toe and heel plus a double-layer, ribbed vamp for added durability
Ankle Fit locks the heel in place and top strap is adjustable for a comfortable, secure fit
If you are looking for the best insulated hunting boots, the Lacrosse Alphaburly Pro 18″ 1600G is an excellent choice. It's easy on the feat and can withstand rough surfaces. It also has a thick outsole made of rubber that protects your feet when hunting on uneven terrain. Besides protecting your feet from dangerous terrain, the boot also features a Neoprene lining that makes it water-resistant. Another essential feature that makes the boot a sensible investment to make is the wick liner.
Essentially, it enhances proper air circulation and prevents a build-up of moisture inside the boot. This, in turn, will prevent odors. This product is also great as it is lightweight and allows you to hunt with ease. Despite having extra layers of rubber on the outsole, you won't experience feet fatigue. The boot also features an essential 56.43 ounces lining that provides warmth when hunting in cold conditions. This lining works well as it retains heat inside the boot.
Pros
Camouflages well with the surroundings
Best grip to allow natural movement on rough surfaces
Lightweight and enable you to hunt with ease
100% waterproof
Cons
They are bulky due to the high level of insulation
They are quite hard to remove
---
This product typically measures about 5.11 inches tall, and this makes them quite challenging to wear. However, this boot has high-quality rubber material that makes it an excellent choice of all-weather conditions. The boot is great to wear in the snow, and you will notice that it prevents moisture from making its way inside the boot. It also has an invaluable feature known as the thermal guard liner that adjusts the temperature in the boot and prevents the feet from either getting too cold or too hot.
Pros
It is water-resistant
Works pretty well in the snow
It is suitable for all kinds of terrains
Has a removable thermal guard liner that helps to regulate the temperature within the boot
Cons
They are bulky as compared to most of the boots on this list
Due to its size, you may find it difficult to trek through rocky terrain
---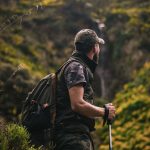 Essential features for the best winter hunting boots
Let's talk about some of the characteristics that make an excellent hunting boot for cold weather. The first thing you need to do is look for boots that provide both safety and comfort. They should also be adequately insulated and waterproof to keep your feet warm and dry for as long as possible.
If you are noobie, take this advice: getting a pair of the warmest hunting boots will be something you won't ever regret. Especially for those super committed crazies who live way up North and negative numbers are considered "warm".
Most likely you'll be walking through uneven terrain. So you better be sure you can withstand this type of ground while still offering you some comfort.
There are a few crucial features that all cold weather hunting boots should have: durability, insulation, and camouflage.
Durability
This is a key factor you need to remember when shopping for winter hunting boots. You need to find boots that are made of quality material and can withstand the riggers you are going to put them through. 
Camouflage
If you are an expert hunter, this goes without saying. Don't let your prey see you. Boots that easily blend with nature can help you stay hidden when hunting. While it is important to find a color that properly blends with the adjacent surroundings, it is equally essential to avoid sudden movements or noise that may scare away the prey. So if you are squirming around trying to stay warm, you're gonna spook your animal before you even see them.
Insulation
Insulation is also an essential factor when shopping for extreme cold weather hunting boots. To keep your feet warm during hunting, you should buy the best-insulated boots. You should check whether the boot you want to buy has good insulation rating. For instance, most lightweight boots often have little insulation. As a suggestion, you should invest in a boot that has about 500 grams of Thinsulate. Take a look at several pairs of boots made of fleece or neoprene. These make the best material for extreme cold weather. Fortunately, some boots provide removable insulation. This makes them ideal for hunting through different seasons.
Height
If you plan to hunt in an area where you are likely to encounter mud or water, high winter hunting boots will come in handy. Shorter hunting boots are best suited for a drier, warmer environment. Regardless of the hunting boots, you decide to buy, it's essential to ensure they also offer ankle support.
Ease and comfort
Another essential consideration to make is to find hunting boots that offer decent comfort. Some of the critical comfort features you need to look out for include ankle support, slip-on and lace-ups. Get a boot that has a comfortable innersole and ensure it is the right fit. If you buy a boot that is not the right size, your feet are likely to move inside the hunting boots repeatedly, which can cause blisters.
Lacing
This is an essential aspect that most people often overlook when choosing the right winter hunting boots. On average, a winter hunting boot should be between 5 and 6 inches high. But if you usually hunt while carrying a heavy backpack, you'll want winter hunting boots with higher laces that almost extend to the knees. This will hold your lower leg firmly in position and prevent broken and twisted ankles. (I had a buddy that broke his ankle right before Christmas and he spent the holidays getting screws in his ankle. Merry Christmas!)
Soles
It is essential to find the right sole that can withstand the impact of trekking through rough terrain. If your hunting backpack is heavy, you should find an equally heavy sole. On the other hand, if you carry light gear when hunting, you can opt for a thinner sole. The type of sole you decide to get will ultimately depend on the terrain that you may encounter during your hunting trip.
Another aspect that most people overlook when planning a hunting excursion is having the right type of socks. You want to ensure you find moisture repellant socks to keep your feet dry when hunting in a warm environment. You can opt for socks that are made of nylon to keep your feet dry and prevent blisters., the socks should be as comfortable as possible to ensure your hunting expedition is a success.
Conclusion
Overall, The Irish Setter Men's 860 Elk Tracker Waterproof Hunting Boot stands apart from the rest of the boots in this guide. One factor that makes this boot fair well than the rest is its neoprene material. It offers both waterproofing and flexibility properties, as well as shock absorption and heat retention. This high boot ultimately helps to protect your legs from extremely cold conditions. That way, you can hunt with confidence without worrying about your feet freezing out or getting wet.
Unlike other boots on this list, it adjusts well to the shape of your feet, thereby preventing blisters. These are also the warmest winter hunting boots on the market, and they have a long lifespan. In your quest to find the best pair of winter hunting boots, always ensure you remember to look for a boot that can protect your feet from rugged surfaces and extreme weather conditions. You should also ensure you get a pair that fits well to prevent blisters.