Going on a hiking trail is only as enjoyable as the outdoor pants you're wearing while you do it. So to ensure your own comfort, you're going to want to find the best hiking pants on the market.
Anyone who has spent long days walking in rugged terrain will know that keeping dry and protected is really important. They will also tell you that keeping all your essentials close to your body is vital to the mission too.
To help you out, I thought I'd share some of my knowledge about the best men's hiking pants out there. (Some manufacturers also feature women's hiking pants, so be sure to check out those options too!) Between them, you should find something suitable for your next adventure, whether it's hiking, camping, backpacking, or rock climbing.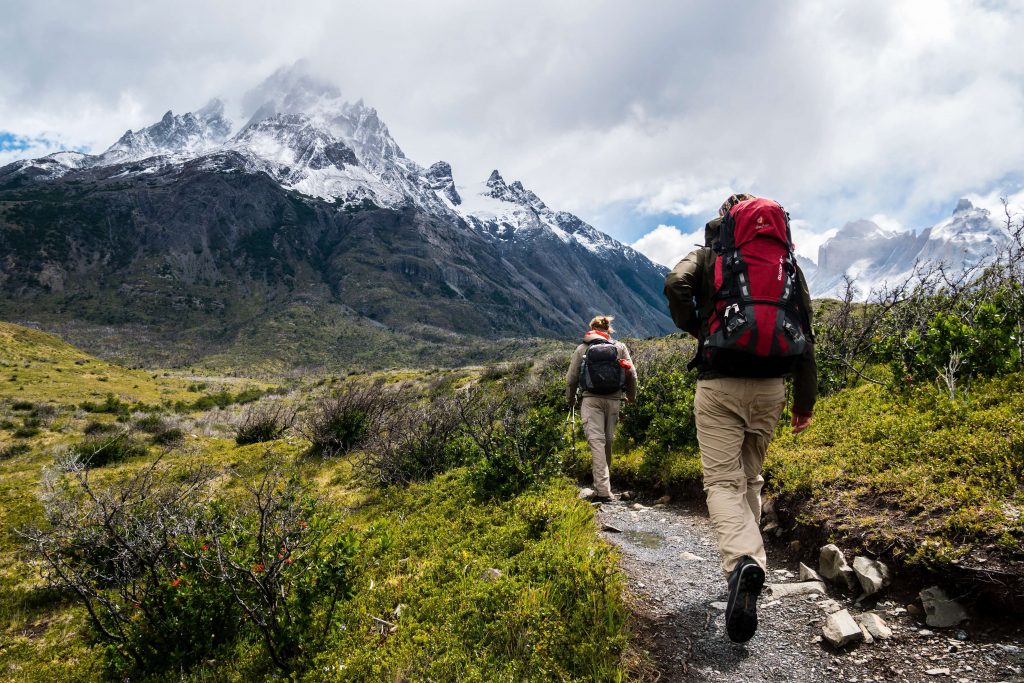 Individual Product Reviews Of The Best Hiking Pants Of 2023
---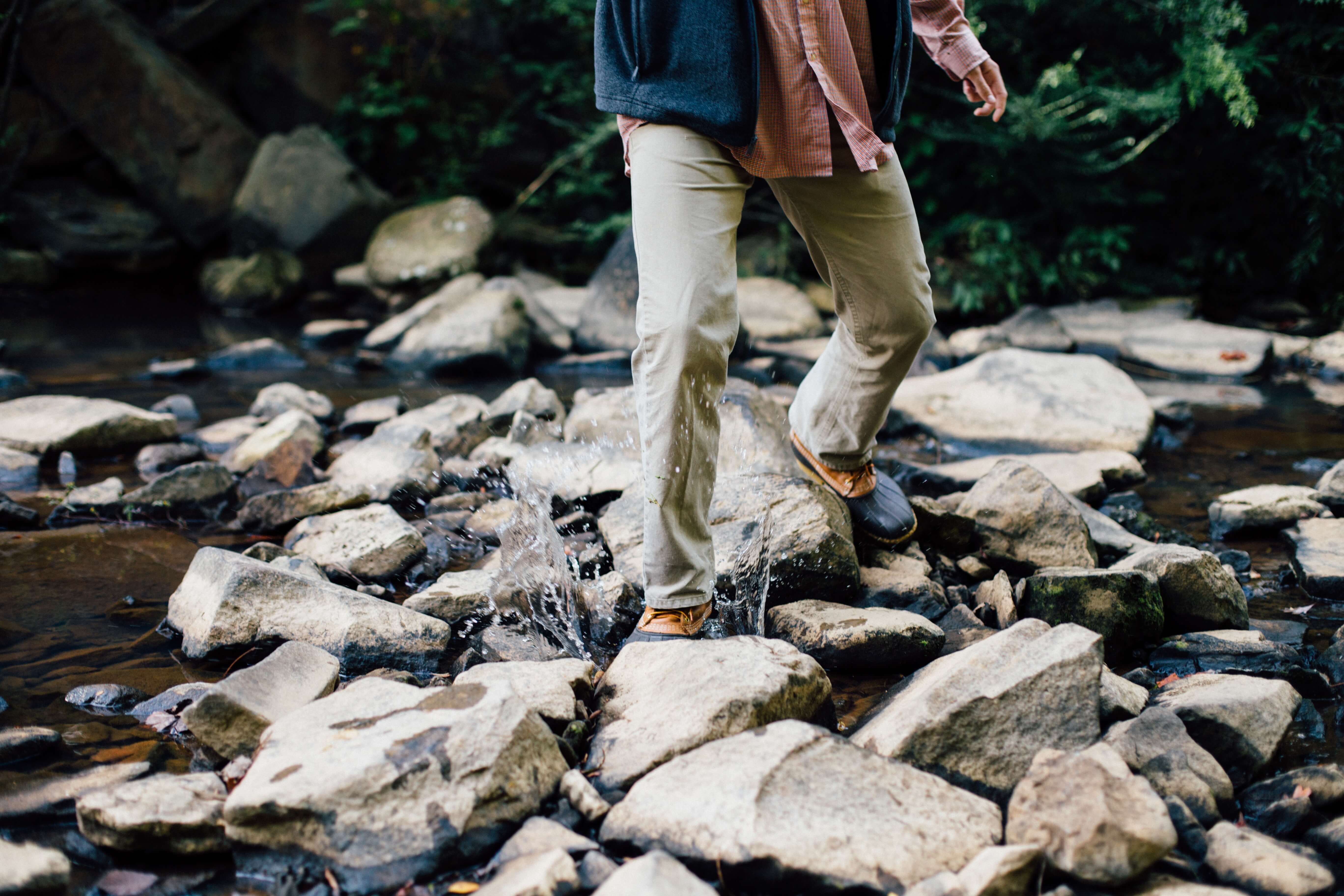 Buyer's Guide
As with many other kinds of outdoor wear, there are many pairs of men's hiking pants for sale online. Unless you know what to look for, this can make it difficult to find the best hiking pants. Whether looking for pants for trekking, climbing, or camping, our guide will help you to find what you need.
Materials
As you have seen, the best hiking pants are usually made from nylon or polyester. These materials are popular because they are so durable.
Other materials you'll come across are spandex and elastane. They add to the comfort and make the pants easier to move around in. But, this kind of material also means that the pants will stretch over time.
Finally, you'll see that some have a mixture of cotton in them. Cotton is comfortable and cool to wear, which makes it great for day to day activities.
The best material depends on the kind of outdoor activities you'll be doing and how often.
Convertible and Roll-Ups
Whether you choose convertible hiking pants that zip off into shorts, or roll-ups which expose your ankle and lower leg is up to you. It also depends on the type of trip you'll be taking, and where you're going.
For muggy, humid environments with lots of bugs, you might want to think about buying the best convertible hiking pants you can get your hands on. You can zip the legs off during the day to keep cool, and put them back on at night for protection.
Roll-ups don't quite provide the same cooling qualities. Mostly they shorten the length of the pants to provide a bit more ventilation without fully converting to shorts.
It's important to note though that zip-off hiking pants can be uncomfortable if you buy the wrong pair. The addition of the zipper can make the middle leg part of the pants feel too tight when sitting down. Also, the zipper seam can be irritating.
As we saw in the prAna Stretch Zion pants, you also get roll-up options with snap clips. Note that these might be a bit annoying to people who don't want to fiddle around with folding them up.
Weight
You might not give a second thought to how much pants weigh until you get caught in the rain. While most of the products above will dry quickly, anyone knows that a heavy, wet pair of pants on a long trek is not ideal.
This is where the material you choose also comes into play. Generally, natural fabrics are breathable and a bit more comfortable. But they'll get soaked in the rain. I recommend going for the most appropriate lightweight option available considering your location and climate.
Pockets
The more pockets you have, the more you can carry close to your body. This might be great for those who like to keep their phone (and camera) close at hand.
Integrated Belts
Not all bodies are built the same. While some of the best hiking pants might be too long for one person, another might need a bigger size to cover their legs. At the same time, they need to be able to close the waistband comfortably too.
Integrated belts can also make activities like climbing easier.
Water Resistance
Most types of camping pants will have a degree of water resistance. It's important because you will come into contact with water on most trails; whether it's rain, rivers or even just the liquid you're carrying.
Since it's difficult to create a lightweight material with complete waterproof ability, go for the most water-resistant option available if you're worried about getting wet.
Thickness and Durability
The best hiking pants are waterproof and will protect you from bugs and the elements. Generally, this means they are going to be a bit thicker to be durable. But, the thickness shouldn't restrict your movement. So what you are really looking for is a pair of pants that can adapt to the movement, and are made of a tested material that won't rip or tear.
Conclusion
Hiking and spending time outdoors should be an enjoyable experience. This means being able to hike, camp, boulder or belay without worrying if your pants are going to rip or give you the freedom of movement you need.
We've looked at several different pairs of outdoor pants in this article. Overall though, I'd have to say that the Kuhl Renegade Convertible pants are the best hiking pants choice.
This is because they are made of comfortable synthetic material and offer all the benefits of convertible pants. This includes no flap and a smooth zipper. The attention given to freedom of movement and ventilation is also a plus, especially in hot and sweaty environments. These might not be built for the snow, but for an average hike in the summer with some more rugged activity thrown in, these are ideal.
Those looking for more rugged options are well covered on this list. But as a starting point, I think the Kuhl Renegade Convertible pants are a winner.