New to the concept of fitness tracking devices? Confused with where to begin among the sea of features and price points? Read on to learn about the best waterproof fitness trackers.
Misfit Wearables Speedo Swim Fitness Tracker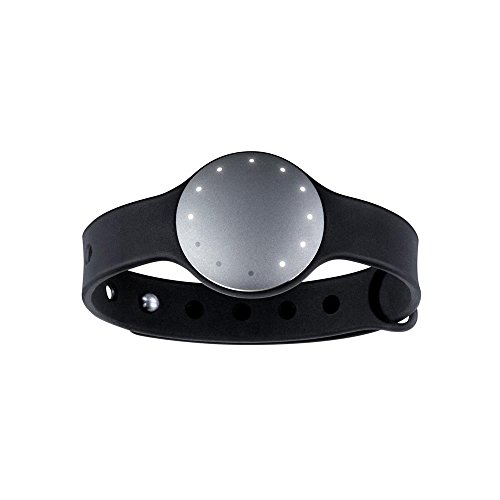 Misfit's Speedo Shine has an anodized aluminum body in pure silver that's completely water proof up to 50 meters, making it durable as well as lightweight and trendy. Programmed to track swimming, running, walking, cycling, light and deep sleeping, this tracker works with an advanced algorithm that maintains the highest standards of accuracy from counting your strokes to detecting your sleeping pattern. You can also use it with the Speedo Shine app and utilize extra features like streaming videos, locating pools in your area, etc.
The seamless experience provided by a built-in battery that doesn't require charging and lasts up to six months is another major plus. Works with both iOS and Android platforms. You can easily sync your activity data with the app.
Even if you fail to do so, the device stores data for up to 30 days giving you a large window to uplink it when time permits. You can also plan group activities since there's a friends feature that enables the app to sync group data. It can be worn 24/7 as it automatically detects resting status. Available in ten fantastic colors, this is a stylish piece of tech to display on your wrists. No belt breaking issues, perfect quality at a reasonable price.
There is some room for improvement as far as syncing data with other apps goes. There's no way to automatically chart it with a calorie counting app. It provides weight tracking mechanism but you have to input it manually. More features as offered by other apps, like yoga tiles, heart rate monitoring, food intake tracking can be incorporated to make this excellent product one of the best waterproof fitness trackers in the market.
Basis Peak – Ultimate Fitness and Sleep Tracker
Basis Peak is an advanced fitness tracking system that does more than your average steps, cycling and sleep tracking device. It tracks your heart rate, calibrates aerobic activity, regulates sleep quality along with REM stages and sleeplessness, counts swim strokes, measures skin temperature, and much more. It works in sync with your phone to keep your communication channels up to date through emails, calls, texts or notifications.
You can also swim while wearing the Basis Peak tracker, it's waterproof up to fifty meters. It also works in tandem with other apps like Google Fit and Apple Health, making it possible to design a personalized fitness routine complete with dietary patterns, weight watching, quality of sleep, etc.
It's made with aircraft grade aluminum that ensures durability. The display is touch screen enabled, and the straps are textured for breathability. A backlight lights up the screen in the dark and can be turned off with a swipe. Batteries last for about four days and you can recharge them with the magnetic charger provided. In addition to all these perks, Basis Peak also has an excellent customer support service team to tackle any problems you run into.
This state of the art piece of technology gets almost everything right, making it one of the best waterproof fitness trackers listed here.
There are however, a few shortcomings that can be worked upon for the next version. A wide strap band for the broad square dial is necessary but this compromises on sleekness. Although the tracker is very lightweight, other trackers easily blend in with jewellery or have thin bands that aren't as in your face. Heart rate measurements also aren't very reliable sometimes, unless the strap is worn very snugly. As a result, you can't rely on the calorie count either since burning calories is a measure of your heart rate. It also needs some algorithmic improvement in detecting activity changes.
iSunShine Touch Screen Waterproof Fitness Tracker
This is one of the best waterproof fitness trackers. It has a touchscreen and a stylish thin band, it tracks calories, sleep duration, quality of sleep, steps, distance, and much more. Compatible with the latest versions of iOS and Android, this IP67 waterproof device will stay functional even as you swim for up to 30 minutes. There's a built in timer, alarm clock, and notification system that lets you know if you've got messages or mail. You can set this to gentle vibration and keep working out without any disturbance.
It is designed with batteries that need to be recharged but the tracker works for a week on full battery which only takes an hour to charge completely, minimizing your charging cycles. It also comes with an additional wrist strap, just in case. It has a "lost" mode that's set off when your phone is near your tracker, very helpful for the forgetful people out there who are prone to losing such accessories. You can also take selfies with this tracker with the press of a button.
You can set fitness goals and plan activities for a set duration, iSunShine tracker will monitor this plan and prompt you at 33% intervals about your progress, or lack thereof.
Now owing to the price you've paid, you'll get value for money but it has some drawbacks as regards quality and durability. The tracker needs a day to night time duration input and won't track workout activities during night time and vice versa. Since the sensors are designed to detect movement, it can sometimes count your hand movements as steps too, not very accurate with the stats if you aren't careful.
Since it does not sync data automatically once you run out of battery, it needs to be done manually. It also doesn't work well unless it's in the vicinity of your phone making logging data and syncing functions unreliable. The installed app sometimes stops syncing with the phone completely, only logs data but doesn't update. This is an issue that recurs quite frequently and isn't the best way to track your fitness goals. It won't last as long as the aluminum body dials with built in batteries, but you get what you pay for.
Which are the Best Waterproof Fitness Trackers?
The fitness trackers we chose to review are the best in their class for the price points. The basic functions are the same, it's the accuracy, durability and waterproof features that set these trackers apart. Beginners would do well to splurge a little on a mid-range product like the Misfit Speedo Swim, pros can go with the higher end Basis Peak. If you are only experimenting and aren't all that fitness savvy, then stick with the iSunShine as one of the best waterproof fitness trackers for you.